Lori Tucci
Estate Sale Angels, Owner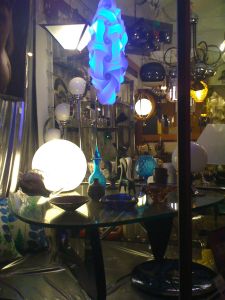 Lori Tucci was brought up in the Antique business; her father was a Gemologist and antique appraiser and her mother was an trendsetting interior designer. She is a second generation antique dealer appraiser. Born and raised in New York, Lori followed her parents into many Hampton's estates and museums.
Lori owned and operated Retropia, a Mid Century Modern design shop and Gallery in Hollywood, selling everything from Eames chairs to antiques, as well as offering prop rentals to studios and set decorators for use on productions like HBO's "Mad Men" and "True Blood."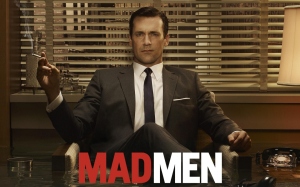 With an extensive background in Archeology, Egyptology and Antiquities, Lori was offered a scholarship at the age of 12 to the Chicago Oriental Institute. Wishing to expand her expertise, Lori majored in Film and Art. She attended Cal State University Fullerton, The American Film Institute (AFI) and UCLA.
After graduation Lori worked as a film editor, set decorator and archivist. She is an expert in motion picture films, film editing and film preservation. Lori owns a collection of rare old movies vaulted at The Academy Film Vaults. She can appraise motion picture and photographic related collectibles; as well as valuate modernism, antiquities and aerospace memorabilia.
Lori has rescued museum quality objects from oblivion, like the original Civil War flags for the Michigan 5th Cavalry commanded by General George A. Custer. These historical guidons are now on permanent display at the Michigan State Historical Society. She also found five original oil paintings by Russian Futurist painter Joseph Burliuk in the rafters of a client's garage and subsequently helped her client to sell them at auction for a substantial sum.
In summary, Lori has conducted hundreds of Estate Sales and has been selling antiques for over 40 years!
Estate Sale Angels teams up with the following experts to provide you with the best service:
STEVE RANDALL –  CARS
Steve has sold many rare and vintage automobiles over the years with great success.
JAMES TUCCI – BOOKS, TELESCOPES, PHOTOGRAPHY
James valuates and resells antiquarian and vintage books. He can work with whole libraries. He is also an expert in optical instruments, photography and Aerospace collectables; having worked for NASA in the 1980's.
ROBERTO MOVING
Moving individual items or whole households, Raberto has the trucks to do the job right.
ENCORE  – VIOLINS
They repair and evaluate your violins and other stringed instruments. He is a formally trained musician and Luthier.
DR. MITCHELL WICK  –  NUMISMATIST
Mitchell knows all about American coins and currency, and can help you get top dollar for your old dollars.