Encino
6/12/20 – 6/14/20
9am – 5pm
This Encino house has, many continental and Asian collectables. There are several fancy dish sets, vintage Bavaria West Germany China Set " LOVE STORY" by Fragonard, Lalique "Luxembourg" Cherubs figurines with large bowl, Meissen and Lenox.
An eclectic array of artwork, French Ormalou Louis XIV style clock, 18th century French lithographs, Tropical lithographs, bar items, listed artwork, Asian art, a wonderful Asian Soapstone sculpture of horses, Lucite sculptures "Two Eagles Courtship" by K Kitty, Cantrell Western bronze "Walks with Bear Medicine" by Ken Payne, small Asian stone carvings, vintage and Estate jewelry, clothing, vintage furs, designer hand bags, knick – knacks, crystal glassware, etc.
A fine library of vintage books, Lp's records and stereo equipment.
Furniture is for sale:
Sofas, club chairs, French style arm chair, glass topped kitchen table,Tommy Bahamas armchair, Toleware coffee table, Neoclassical gilded showcase, ornamental metal shelf units, Italian coffee table, end tables, Midcentury Modern shelf unit, Red Mahogany office desk cubicle set, King bed head board, twin mattresses for adjustable beds, Lazyboy style lift chair, vintage patio table and chairs, floor or table lamps.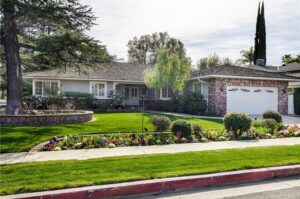 The house is also available for sale.
Dealers and Pickers are encouraged to attend as we must sell everything. Come on by and buy!
We are still staging, CHECK BACK FOR MORE PHOTOS AND UPDATES